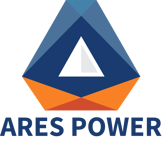 This website, www.arespower.co.uk (the "Website"), is operated by Ares Power. Cookies Policy
Effective Date: 22nd June 2023
This Cookies Policy governs the use of cookies on our website, ARES POWER. Please read this policy carefully to understand how cookies are utilised and how you can exercise your choices regarding them.
1. Introduction
At ARES POWER we utilise cookies to enhance your browsing experience and provide personalized services. This policy explains what cookies are, how we use them, and the options available to you in managing cookies.


2. What are cookies?
Cookies are small text files that are stored on your computer or mobile device when you visit a website. They enable the website to recognise your device and remember certain information about your visit, such as your preferences and actions.


3. How we use cookies
We use cookies for the following purposes:
a) Essential cookies: These cookies are necessary for the proper functioning of our website. They enable you to navigate the website and utilise its essential features. Without these cookies, certain services may not be accessible.
b) Performance and analytics cookies: These cookies help us analyse how visitors interact with our website. They collect anonymous information and enable us to improve the performance and functionality of our website.
c) Functionality cookies: These cookies allow our website to remember your preferences and provide enhanced features. They enable us to personalize your experience and offer tailored content.
d) Advertising and targeting cookies: We may work with trusted advertising partners who use cookies to deliver relevant advertisements to you based on your interests. These cookies also help measure the effectiveness of our marketing campaigns.
4. Third-party cookies
We may allow third-party service providers, such as analytics or advertising companies, to place cookies on our website. These cookies collect information about your online activities across different websites and are subject to the respective privacy policies of those third parties.


5. Your cookie choices
By default, most web browsers accept cookies. However, you have the option to manage and control cookies through your browser settings. You can choose to block or delete cookies or set your browser to alert you when cookies are being sent. Please note that disabling cookies may impact the functionality and performance of our website.
Additionally, you can manage your cookie preferences and opt-out of certain types of cookies by using the opt-out mechanisms provided by third-party advertisers and analytics providers.
6. Changes to this Cookies Policy
We reserve the right to modify or update this Cookies Policy at any time. Any changes will be effective upon posting the revised policy on our website. We encourage you to review this policy periodically for updates.
7. Contact us
If you have any questions or concerns about our Cookies Policy, please contact us at info@arespower.com
This Cookies Policy was last updated on 22nd June 2023.